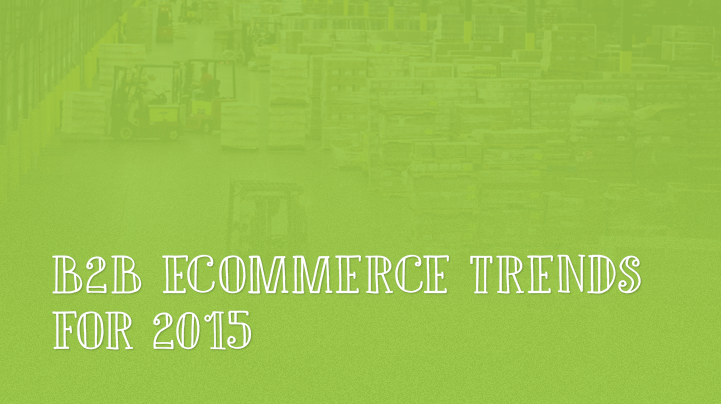 Tips for B2B retailers
In the article on cbronline.com, some of Lars Schnicker's predictions regarding e-commerce are listed. We made a selection that we think you as a B2B retailer will find useful.
Any opportunities for B2B retailers?
B2B commerce is growing rapidly, and the online giant Amazon knows this all too well. It is only a matter of time before they will roll out their amazonsupply website in Europe. Yet, instead of feeling threatened and afraid, B2B retailers should seize the opportunity and make their website and services stand out with functionalities others do not offer.
Birthed out of a B2C mindset, Amazon is not really geared towards B2B demands. The way they present the products, the no-nonsense 'click to buy' works great indeed for end-users. However, custom-made B2B websites really can go the extra mile to serve their customers better. The battle with Amazon might not be won on price, but adding extra value and unique services will help retailers to win customer's loyalty.
One of the things B2B retailers need to use is a Request for Price functionality. This helps them to stand out from the B2C mentality; besides offering a 'click to buy' choice, it also offers a 'click for a quote' button, just what B2B clients need!
Want to get started? Try Cart2Quote for free!
Other ecommerce trends
An ongoing challenge for retailers will be omnichannel commerce. Obviously websites, and webshops, are big these days, also for B2B retailers. However, to serve customers well retailers need to offer a more seamless journey across online and offline points of sales. Huge challenges but also possibillities in terms of product catalogues, customer and order data cetera.
Then, there's a range of devices customers work on and buy from. Computers, tablets, smartphones for work and personal use... B2B retailers need to be able to offer a working solutions for users on any of those devices. Does your website look great and is the workflow clear for a user on a smartphone? Again, B2B webshops need to think this one through. Not just in terms of design and usablity, though this plays a major part, also in terms of payment! Can users pay from any device, in any kind of way? B2B retailers need to stand in the shoes of their customers and find out what serves their customers best.
And then there is data. B2B ecommerce is able to offer you insights that was never seen before; from sales funnels to visit duration, you name it. But is that data used well? And is it converted into a better way of doing business online? Again, many opportunities to be seized there!
To read more about Lars' predictions, click here to read the full article.
Click here to read more about B2B Request-for-Price solutions.