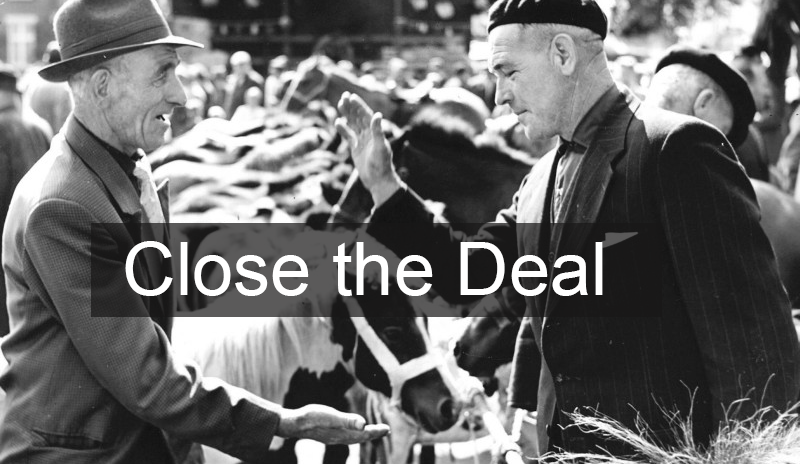 The B2B market is waking up to Quote to Cash solutions. Only recently Steelbrick, built on the Salesforce App Cloud, was in the news when they announced a $48 million Series C round. Apptus, a similar company, snared $108 million in September.

Huge numbers, confirming that the part of the sales cycle that handles quotes is indeed crucial to B2B companies. Do quotation well and thrive.
Online Quote to Cash Solutions?
The companies named above have some beautiful solutions. SteelBrick is built 100% on Salesforce and helps companies by automating quoting, contracting, and billing processes with their Quote-to-Cash product suite. This helps both cutting costs and winning time, two of the most important things for B2B companies! Also, Apptus combines big data with predictive analysis and real-time decisioning,ideal for your eCommerce platform. It personalizes product assortments across all screen real-estate and marketing campaigns, delivering great customer experiences.

Now, more specifically, what about B2B companies that have embraced Magento as their online platform? Are there any standard quote to cash solutions? Any Magento modules that are affordable yet robust enough to indeed convert quotes into cash?
Let's have a look at some of the features that we think are needed for a Magento Quote To Cash solution to really make B2B webshops work better.
Want to get started? Try Cart2Quote for free!
Standard Quote To Cash Cycle
The normal lifecycle of converting quotes to orders looks like this:
Price - Proposal - Negotiation and Approval - Order handling - Invoicing - Payment

Let's take these steps and see how this would work in an online environment, more specifically a Magento webshop.
Step 1 - Price
Most Magento webshops do this well. However, we do see a difference between B2C and B2B webshops. Most B2C webshops would be very upfront with their prices, they want to sell to anyone who pays. On the other hand, many B2B webshops have different pricing policies. Some would use extensions such as Not2Order to hide prices for non-registered users. Some would be great with tier pricing. Yet others would rather not be upfront with any price and only give custom price proposals. This, of course, is the starting point for the quote to cash cycle.

This is also where problems arise. Magento webshops offer a great workaround when it comes to buying. "Add to cart - finish your order - pay here - receive the product". All good and fine, but not when you have a B2B company, not when you want to offer the option of custom quotation.
Separate Magento extensions such as Cart2Quote are the solution for this. Besides the "add to cart" button, the option of "add to quote" is given. Choosing this option enables your customers to ask for a custom quote. It also enables you to answer with, step two, a sharp proposal.
Step 2 - Proposal
When it comes to sending a proposal, in answer to the online request, there are a few factors that need to be taken in consideration.
Speed. Make thing work automatically where you can. think about standard price lists and tier prices. Your customers expect instant answers, anything less would be a disappointment.
Price. When you promise custom prices then that's what you should offer.
Ease. Make it easier for your customer and yourself. Cart2Quotes makes it work from your standard Magento backend, your customer has a complete overview in his online dashboard.
Of course there are other factors such as tone of voice, look and feel, terms and conditions, personal touch et cetera.
The main thing, however, is to send out a decent proposal and give your customer the option to, within a mouse click, go to, step three, negotiation and hopefully approval.
Step 3 - Negotiation and Approval
To have a successful Quote to Cash lifecycle the negotiation and approval part is key. Doing business online, this means that the CRM has to be in order. Customer Relationship Management. The Cart2Quote extension for Magento webshops makes two-way communication possible. Per customer a communication thread is made online, enabling you and your customer to finalize the negotiation.
All through this process much communication is done through extended transactional emails; fast, clear and customizable.
When your customer is happy with the proposal it's merely one click to indeed convert the quote into an order. Again, all within the standard Magento back-end.
So, after your proposal is approved step number four, the order handling, can start.
Step 4 - Order Handling
Normally this step is more of an offline process. Of course, you might need to order goods from your supplier, or assemble parts to create 1 final product. What we mean is that this is not normally part of your Magento webshop process, though it might be linked with an API to your stock or buying process. Magento offers multiple professional extensions that enable you to link your software to your webshop.
However, it's important to still keep your customer up to date; send out emails regularly, telling him about the status of his order. Again, this can be done through Magento's standard transactional emails.
Step 5 - Invoicing
Depending on your policy, the invoice is either sent before the order is taken into production or after the product has been sent. Magento handles invoicing nice enough, yet many B2B companies choose to use other (cloud based) solutions for their books. Either way, it's crucial to have your invoice say the same as your proposal! Cart2Quotes makes sure the prices on the final invoice are the ones that are used in the approved proposal. If you don't do this well, step 6, receiving the payment, might end up being difficult.
Step 6 - Payment
Similar to step 5, this is often done outside of the Magento back-end. All we want to add here is that aftersales is powerful, also for B2B online business. Send an email after a few days, asking if everything went to your customer's satisfaction. Use Magento's transactional emails for this, easy but so good!
Why Cart2Quote is great for your Quote To Cash Cycle
We have already mentioned it before. Cart2Quote is a Magento extension that adds robust quotation functionality to your webshop. Here's a quick overview of how Cart2Quote enables you to take the six 'quote-to-cash-steps':

Step 1: Price. Either hide or show the prices, hide or show the "add to cart" and/or "add to quote" button. You are in control; show or hide whatever you prefer, per product or customer group!

Step 2: Proposal. Send out either standard proposals through automated transactional emails or personalized proposals with just a few clicks.

Step 3: Negotiation and Approval. Enable your customer to respond; he can either accept or reject your proposal and communicate through your Magento platform. Once accepted, convert your proposal into a standard Magento order!

Step 4: Order Handling. Magento has a standard process with different order statuses, enabling you to keep track of what's happening once the product is being shipped. Use the transactional emails well!

Step 5: Invoicing. Cart2Quote makes sure that your approved price is on the invoice as well.

Step 6: Payment. Awesome, your quote is converted to cash, time to make sure the money comes in!
Let's close this blog with some bullet points that make clear why you could really use C2Q to convert quotes into cash through your webshop:

Visible per product. Choose where you want an "add to quote" button to be seen
Transactional emails. Customize your communication
Reminder emails. Gently but firmly remind your prospects to convert
Profit per quote. Keep track of your profit per proposal
Seamless with Magento. No need to make huge adjustments, it simply works
Affordable solution. A one-off price to handle your quote to cash cycle for you.
Start today!
Learn more about hiding prices in Magento or try the Magento Quotation Module for free