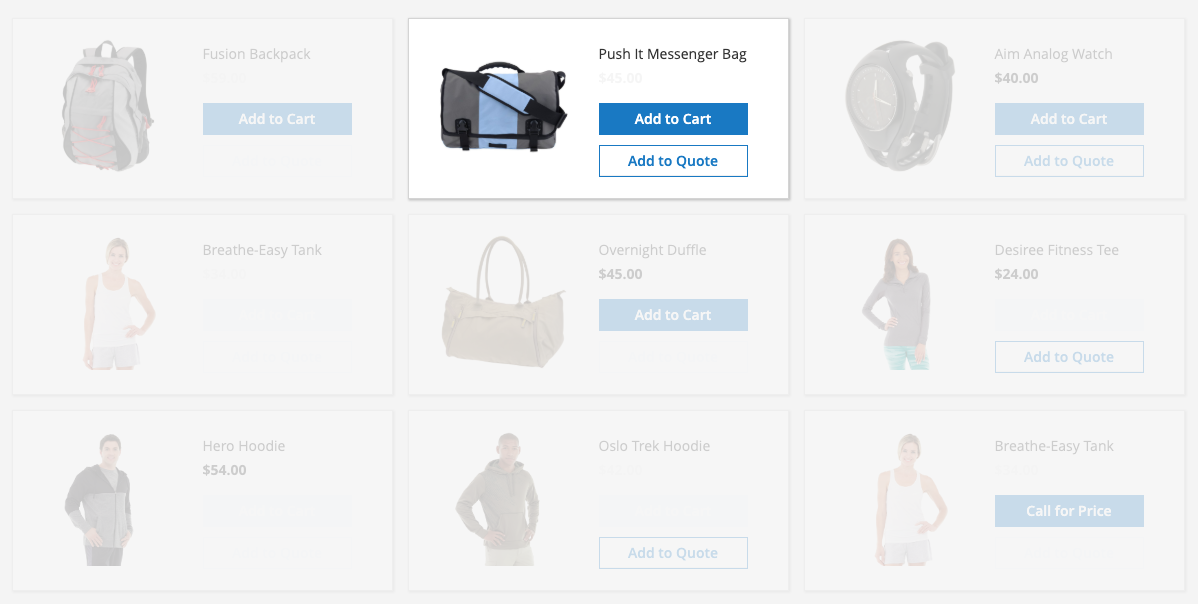 Magento 2 offers advanced pricing settings that allow special pricing and tier pricing based on predefined conditions, such as customer group membership or order quantity. Definitely a helpful feature, yet store owners may want to negotiate with their customers before finalizing the sales transaction as well. What advanced pricing strategies are currently available in Magento 2 and how do you make the most of them?
Display prices for promotional purposes
Magento 2 includes two types of advanced pricing settings: Special Price and Tier Price. Both rely on the same principle: attracting webstore visitors by means of a price-based promotional campaign. Special Price refers to temporary discounts, which are applied automatically when certain predefined conditions are met or when the customer enters a valid voucher. Tier Price, on the other hand, relates to price offerings for all members of a particular customer group and/or store view.
When combined with Cart2Quote, you'll easily keep track of your business. With this module, one is entitled to immediately calculate profits based on the entered cost prices. Accounting never has been easier! (By the way, did you know that Not2Order comes for free with Cart2Quote Enterprise?)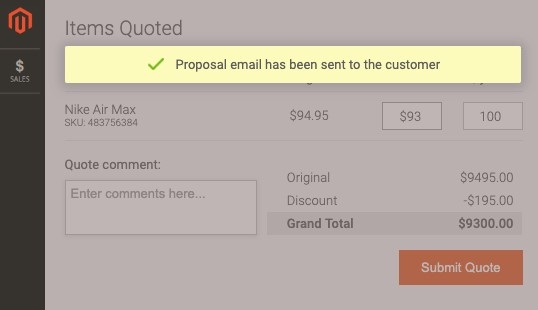 Hide prices for better price formation
It's also possible to allow administrators to assign a Call for price related action based on flexible conditions, that will be triggered once it meets a configured rule. This occurs when the selected product is part of a predefined category or contains a certain attribute or attribute set. By applying this pricing strategy on your store, there's no need to set up rules for all products separately, hereby saving you lots of time. This Not2Order feature may come in handy sooner than you think, especially once the amount of products in your catalog increases!
When it comes to highly customizable products, neither fixed product pricing nor special and tier pricing strategies fit. Custom price setting would be more appropriate. Reasons to pursue this strategy may vary, such as:
Offering a more personal approach to your customers;
Preventing competitors from gaining insights in your pricing strategy;
Selling products depending on the use of raw materials, whose price may vary on a daily basis.
Default Magento 2, however, does not allow store owners to set custom prices. For that reason we have developed Not2Order, a user-friendly quotation extension for Magento 2, that gives full flexibility in showing or hiding product prices and 'Add to Cart' buttons.
You can manage the visibility of prices and the ordering of individual products in or on:
Your catalog;
An entire store view;
A complete website altogether;
Selected customer groups (this functionality requires Not2Order Groups).
With this add-on you're fully in control of what prices to hide or to display.
Enjoy Magento 2 advanced price features
Enjoy the freedom to enable or disable quotability per product, customer group, store or store view. Whether you decide to display or hide prices, you'll effortlessly work your way towards a perfect fit for your offer with the customers you're doing business with.
Our demos show how the built-in pricing features reveal tailor-made quotations for visitors of your webstore. Try Cart2Quote and Not2Order for free!
Rather schedule a 30 minutes walkthrough?