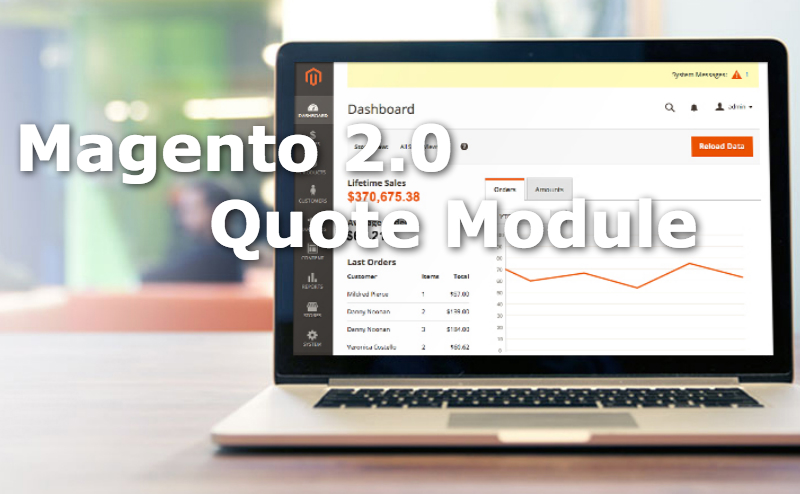 Magento 2 B2B Modules
Wednesday 17 November 2015 Magento 2.0 was launched as 'the next generation open source digital commerce platform'.

Since the official launch in 2008, Magento has been a leading e-commerce platform for B2C and B2B companies worldwide. From their 1.0 version until the latest 1.9 updates, Magento has been developed and improved continually. Now with this new 2.0 launch, things really drastically change. All for the better.
Or
Cart2Quote for Magento 2
We're happy, and a tad proud, to say that we're the only Quotation Module featured in the Connect Store for Magento 2.

Of course, with the launch of a whole new platform, we had to adjust our Quote Module as well. We left a few features out and added some new features based on your input. Here's a list of the main features for the new Magento 2 Cart2Quote module:
Create Quotes - via the Magento backend and Front-end
Add to Quote Buttons - on product pages and category pages
Product types - Works for all Magento product types, except for bundled products.
Custom options - Handles Magento custom options seamless
Convert quote to order - From your existing Magento backend
Customer dashboard - Give your customers their own overview
Transactional emails - Standard or customized quotation emails
Initiate from backend - Create and send proposals from your Magento backend
Shipping prices - Include shipping prices in your proposal
Add and modify quote requests - via Magento native product selector box
Easier theme integration - (active & passive rendering)
Reminder and Expiry Quote E-mails - Manually adjustable email templates
Full support for Magento price rules - Shopping cart & Catalog
Quote Versioning - Edit proposal and keep track of the changes
SOAP & REST API support - Anything is possible
CRM system - Discuss quotes and negotiate proposals online with customers

One thing that, compared to the Cart2Quote Starter Edition for the Magento 1.x series, is lacking, is a PDF quote creator. However, in the near future, we will launch a Free Version, as well as the Business, Enterprise and Corporate Version for the Cart2Quote Quotation Module for Magento 2

If you have any questions about the Starter Edition for Magento 2, then please contact our support team or order Cart2Quote for Magento 2 here.
Not2Order for Magento 2
Many of our customers also use the Not2Order extension to either hide order buttons, hide prices or hide both. With the launch of Magento 2, we also launched a new version of Not2Order.

We decided to make things easier so we:
Added Groups as a standard function, making it possible to work with Magento's grouped products;
Added 'Hide Order References', so you can choose to make the whole cart and all sales options invisible (and thus have a 'catalog-only mode';
Made it possible to enable Not2Order for the whole shop, though you can still enable/disable it per product.

Not2Order for Magento works seamless with both Cart2Quote and Magento 2, making it an ideal combination for B2B e-commerce.

Read more about the new features of Magento 2.0 in this blogpost. Here, we focus on the new Cart2Quote products for Magento 2

Would you like to know more or start straight away?