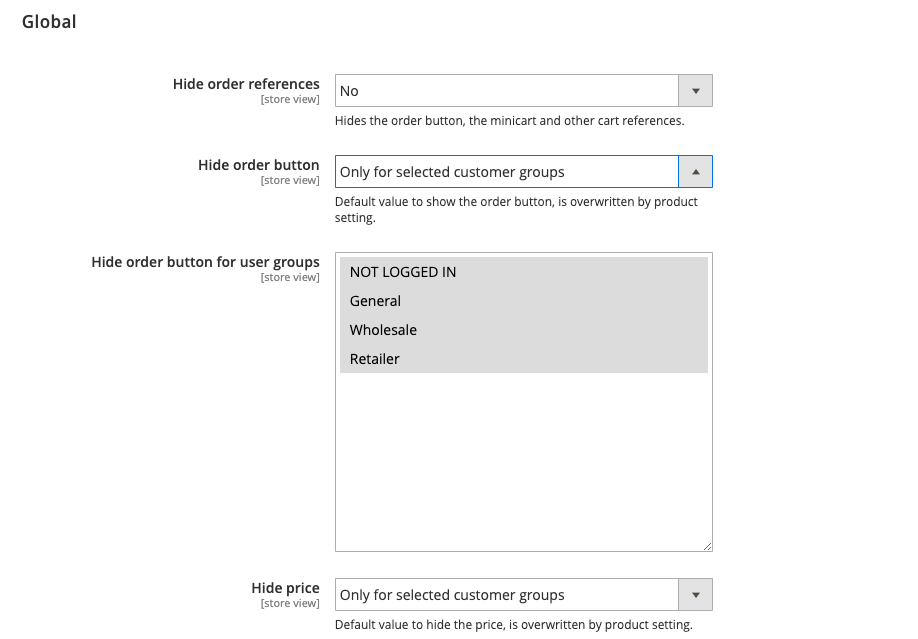 Customer group pricing is definitely one of the finest features within Magento 2. However, it lacks the ability to hide product prices for particular customer groups or to replace this page element with customized content, such as call-to-action buttons. Here you find out what makes hiding prices for groups such an indispensable feature.
Diversified pricing to meet customers' needs
If you want to customize your selling tactics, dividing your Magento 2 clients into customer groups is not only practical, but also vital to your business. You may, for instance, encourage regular customer groups with special offers to increase customer loyalty and repeat purchases. By segmenting your store visitors into special interest groups, such as 'not logged in', 'retailer' and 'wholesaler', you can adapt your selling strategy to the specific needs of these groups. In particular when you set up customer group rules for each of them.
Why hiding customer group prices is beneficial
It makes sense to show different tier prices or special prices to different types of visitors. In many circumstances, though, it is better to hide prices. Ways to implement this strategy, include:
The product is orderable, but the price is hidden in the catalog;
The product is not orderable, but the price is visible;
The product is not orderable, and the price is hidden;
The price is hidden, and the order button is replaced by another one.
Applying the above-mentioned pricing strategies on a group level, is beneficial for the next reasons.
Privacy-focused, conversion driven log-in system
Hiding prices on a group level, means you have a privacy-focused log-in system at your disposal at any time. You are in charge in creating conditions your customer groups should meet to get access to your pricing. Hiding your catalog prices from non-registered visitors prevents unauthorized access to your pricing.
When you require a forced log-in, only actual customers or prospects have access to your pricing. Alternatively, it motivates store visitors to register in order to see your complete catalog version. This brings customer conversions one step further.
Applying a customized pricing strategy
Sometimes products need to be specifically configured for certain customer groups. Your special interest groups differ from one another in applying the right pricing strategy. Ordering patterns and order quantities highly vary between retail and wholesale customers. So does the level of order customization. In this case, it is nearly impossible to show prices beforehand.
In addition to that, when it comes to larger order quantities, buyers may want to negotiate before defining the actual price. Adding a 'Call for Price' or 'Request for Quote' button instead, or both, will certainly open up the negotiation process and help you build towards an equilibrium price. (This feature requires our Cart2Quote module.)
Other than that, because the store view adapts itself immediately towards the type of customer, you offer a more personal and therefore customer-friendly approach. Besides, it automates a large part of your work and improves your transaction speed.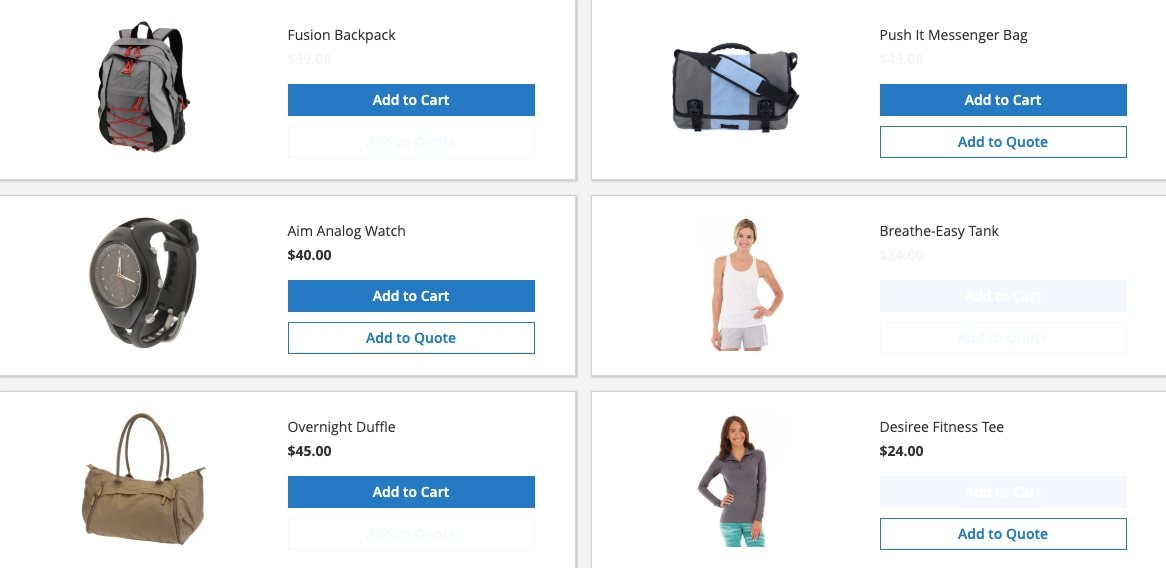 Diversify your pricing strategy with Not2Order Groups
With Not2Order for Groups on top of Not2Order you are able to tailor your catalog content to meet the needs of your customer groups. With this functionality, you have full control over which prices, products and buttons to hide or to display.
Diversifying your Magento 2 store pricing strategies never has been so specific.